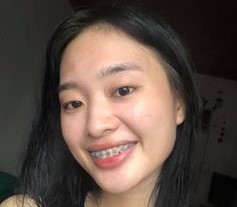 Herchel Villasis
I have no issues on my skin before, but when I started trying different products on my face, that's when I started to notice small pimples coming out of my face. Then I tried Lactezin for 1 whole month and that's when my healing started to happen. I'm gaining my confidence again, my pimples do not hurt me anymore every time I wash my face and they have stopped appearing on my skin only pimple marks was left. It was the best thing that I've tried. It's my holy grail and I been recommending it to my friends who suffers the same problem as mine.
If symptoms persist, consult your doctor
ASC Ref Code U017P062521LS
Do you have a Lactezin story that you wish to share? We want to hear it!
Share your story
Frequently Asked Questions
Do you have questions? We have answers!
Pimple Care Tips
Check out these articles that may help you care for your skin better