Cheat Sheet: Choosing Products for Oily Skin
---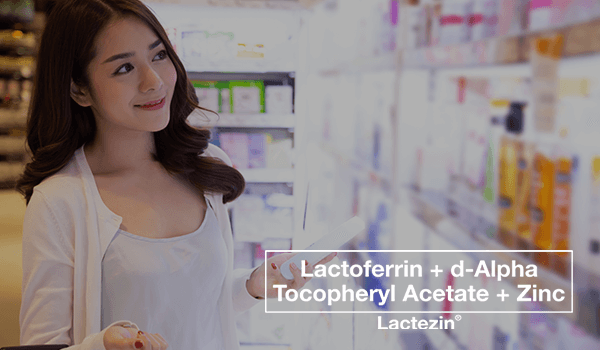 Having oily skin is considered to be both a blessing and a curse. A blessing because it tends to age slower compared to dry skin making you less likely to develop wrinkles, and a curse because it is more prone to acne breakout.
But a good rule of thumb is to know which ingredients make your oily skin worse. Jump out of the bandwagon and avoid buying every viral product. If you stick to the tried and true, your fresh and matte skin goals can become a reality.
Below we rounded up the best type of products for your oily skin. Make sure to take notes so you know what to choose the next time you go skincare shopping.
Cleansers
As strange as it may seem, you don't want to strip your skin of all its oils – after all, these natural oils keep your skin youthful and supple. You are going to need a facial cleanser that is strong enough to remove impurities and bacteria, but also gentle to the skin — and this goes both ways for dry and oily complexions. If your skin feels tight and squeaky clean after every wash, then it's time to switch cleansers.
Seeing that oily skin is prone to acne and breakouts, it is recommended to begin your skincare routine with a mild, water-based cleanser. Innovations these past few years have even made it possible to formulate cleansers with BHAs or salicylic acid. This anti-acne powerhouse can harmlessly permeate pores to remove all the dirt and oil build-up. It also promotes healthy cell turnover and has anti-inflammatory and antibacterial properties. If you can't find a salicylic acid face wash, tea tree-infused cleansers can also do wonders for oily skin.
Exfoliators and/or Toners
Incorporating an exfoliator into your routine is hugely beneficial for oily skin. The best exfoliator doesn't contain small walnut shells or microbeads though. These once-popular products are considered to be a thing of the past as research has shown that they can aggravate your skin and cause microtears.

These days, it's all about Alpha-Hydroxy Acid (AHAs) and Beta-Hydroxy Acid (BHAs) While these ingredients may sound intimidating, these acids are considered to be safe and ideal for acne-prone skin. AHAs help enhance skin texture by removing dead skin cells and excavating pores. Meanwhile, BHAs break down bonds between dead skin cells and normalizes pore lining, effectively combating acne and breakouts.
Thankfully, there are products in the market that are 2-in-1. Toners with AHA and BHA are perfect for individuals with oily skin. Look out for astringent toners though — they are labeled and marketed toward oily complexions, but they contain a high amount of alcohol which can be too harsh and too stripping even for greaseballs.
Masks
Face masks, popularized by the Korean skincare trend, come in several different varieties: there are sheet masks, peel-off masks, clay or mud masks, and sleep masks. But for oily skin, you only need to look for thick and rich clay masks.
One popular ingredient that is often found in clay masks is kaolin clay. This element is a type of natural clay that was first obtained in China and it can absorb oil and drive out impurities. Another well-known ingredient is charcoal. It can draw out bacteria and other micro-particles to the surface of the skin and carry it away as you rinse off the mask.
You can also opt for peel pads that contain glycolic acid. This time-tested exfoliator can help brighten and improve skin tone. Some aesthetic centers even offer these as treatments, so you know it's effective! This way you can have a mini-facial at the comfort of your home.
Moisturizer
While using a moisturizer can seem counter-intuitive, it is still considered as an essential step in oily skincare routines. The key is knowing which ingredients and product claims to look for.
The best moisturizers for oily skin are free of oil and silicone as these ingredients can clog the pores. Hyaluronic acid, considered to be a skincare superstar, should be at the top of your list. This light, almost water-like substance helps retain over 1,000 times its weight in water, keeping the skin feeling plump and hydrated. Try water gel textures and avoid anything that is thick and creamy.
Having oily skin is considered to be both a blessing and a curse.
Oral Medication
You may have encountered the ingredient Lactoferrin in your search for fresh, blemish-free skin. But what is it exactly? Lactoferrin is a powerful protein extracted from bovine milk. This exceptional ingredient may have generated some buzz from the skincare community only recently, but it has been around since 1939.
An iron-binding protein, Lactoferrin has natural anti-inflammatory and antibacterial properties. It enhances the body's natural defenses in fighting bacteria which in turn helps reduce inflammation and production of sebum. It can also help repair broken skin cells, an important property for individuals that have been endlessly afflicted by acne.
Oral supplements like Lactoferrin + d-Alpha Tocopheryl Acetate + Zinc (Lactezin) have oil-regulating properties that can help fight pimple-causing bacteria, lessen pimples and improve skin appearance with regular intake.
Lactoferrin + d-Alpha Tocopheryl Acetate + Zinc is the generic name of Lactezin. If symptoms persist, consult your doctor.
If you want more tips on how to best deal with oily skin, click here.
ASC Ref. No. U043P042321LS
SOURCES:
https://www.nykaa.com/beauty-blog/best-skin-care-routine-for-oily-skin/
Frequently Asked Questions
Do you have questions? We have answers!
Clinical Studies
Find out more about the science behind Lactezin here.
Testimonials
Know what others say about Lactezin