How To Conceal Facial Pimples
---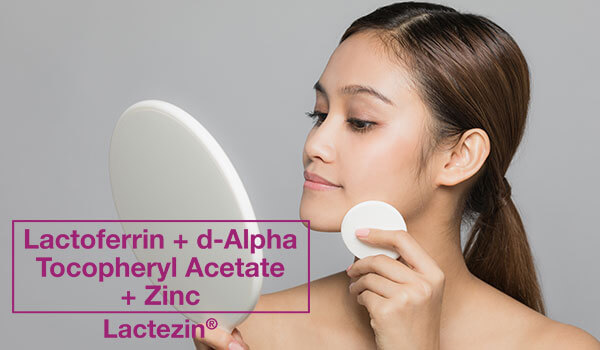 Acne-prone individuals know the struggle of covering up nasty pimples on the face. Unfortunately, there isn't a one-size-fits-all when it comes to concealing these bumps, because they come in different shapes, textures, and sizes! Covering them up requires more than just finding the perfect product – the right tools and finessing of a brush takes some skill too. How do you make the pimples on your face disappear for a day? Follow these tips: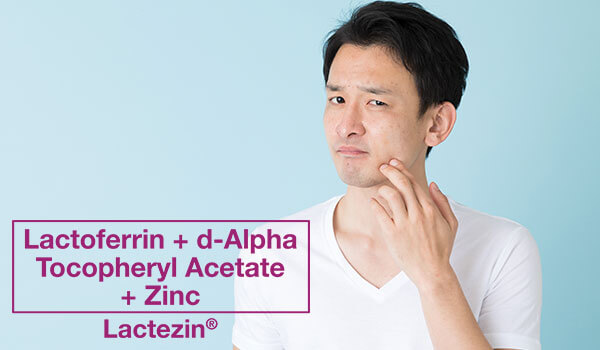 Whiteheads
Choose a concealer that has a dry and thick consistency. Most liquid concealers are slippery and thin in texture, making it difficult to conceal more pronounced bumps. Make sure to use a clean, flat concealer brush to cover the pimple and the inflamed area surrounding it. But don't go beyond the affected skin or it'll look even more obvious! Set your concealer with a powder foundation that matches your skin tone instead of a translucent powder that can make bumps look brighter.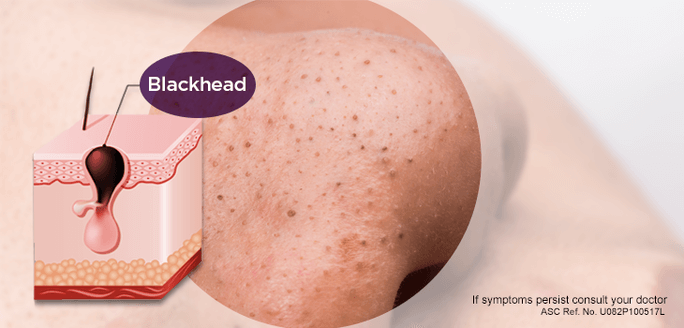 Red and inflamed bumps
You can neutralize red bumps with a color correcting concealer. While this may sound a little too out of your comfort zone, applying a little bit of green concealer to the affected area is one of the best tricks several makeup artists use to cancel out any redness on the face. Just apply a green concealer directly onto the blemish and blend it with a concealer brush, then apply a concealer that matches your skin tone on top of it to further hide the redness and to soften the edges.
If makeup is not your thing, try icing the breakout. This helps cause short term vasoconstriction of the blood vessels which can temporarily reduce redness. Just wrap an ice cube in a paper towel and ice the area on and off for a few minutes. Pimple patches are also a quick easy fix that requires no effort. These patches contain ingredients that prevent infection, while also absorbing pus and protecting the blemish from dirt.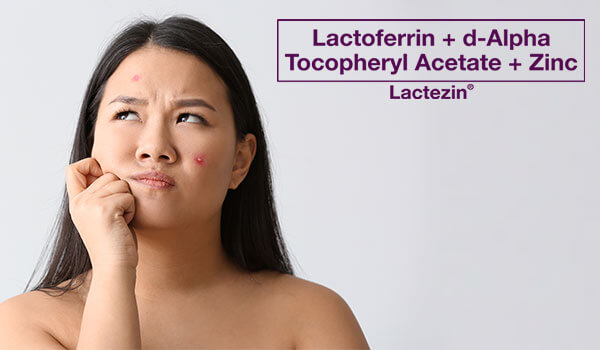 Blackheads
The blurring properties of BB creams can easily cover up blackheads and pores. Yup, something as lightweight as BB cream can do the job! However, if you're looking for a more full coverage approach, any thick or buildable liquid foundation will do. Liquid textures are more ideal because they can effortlessly reach difficult-to-reach parts of the face like the side of the nose which is where blackheads usually pop up.
Lactezin for acne
If concealing the pimples on your face takes too much out of your daily routine, try treating it from within! Lactoferrin + d-Alpha Tocopheryl Acetate + Zinc (Lactezin) is a clinically-tested over-the-counter drug which uses natural antibacterial active ingredient Lactoferrin combined with Vitamin E and Zinc to help lessen pimples and impurities for clearer skin in as early as 2 weeks when taken twice daily. If symptoms persist, consult your doctor.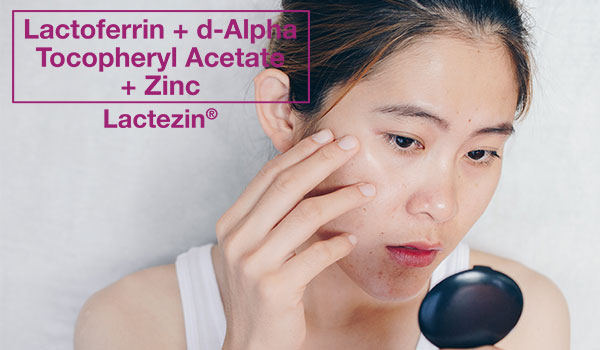 SOURCES:
https://www.allure.com/story/cover-every-pimple
https://www.skincare.com/article/how-to-cover-acne-without-concealer
https://www.health.com/acne/acne-patch
ASC Ref Code: I049N031919L
Frequently Asked Questions
Do you have questions? We have answers!
Clinical Studies
Find out more about the science behind Lactezin here.
Testimonials
Know what others say about Lactezin