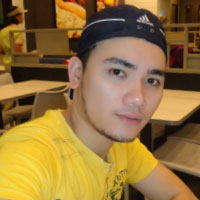 Darwin Francisco Babon Perks
I used to have a lot of pimples in high school and in college. I was teased by my classmates and friends about it. I thought that it was normal and it was a part of adolescence so when I turned twenty I wondered why I still had pimples. I was so disappointed because they won't disappear and my self confidence was affected. I started asking out for advice from my friends and I also tried different products like topical solutions and home remedies. I was desperate to remove my pimples until I came across Lactezin's TVC and decided to give it a try. I didn't expect that much but after a week I noticed that it helped lessen my pimples and it helped minimize my pores. I am really grateful that I discovered Lactezin.
If symptoms persist, consult your doctor
ASC Ref Code U067P051517L
Do you have a Lactezin story that you wish to share? We want to hear it!
Share your story
Frequently Asked Questions
Do you have questions? We have answers!
Pimple Care Tips
Check out these articles that may help you care for your skin better