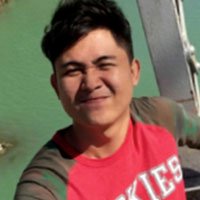 Miguel Dungca
I was taking Vitamin A last year for my oily skin both day and night but then I developed a nasty dry patch on my cheek, so I stopped using it. My face is acne prone and I'm glad that your product became available in the market. At first I was doubting to use Lactezin but it has helped make a big difference. My skin doesn't feel as dry anymore and it looks more healthy, glowing and less dull. It might even be helping my acne since I know having too dry skin can sometimes cause more acne. Either way, it feels really nice, especially when I'm hydrated. I still have pimple scars and I'm hoping it can help heal scars. I'm glad I discovered Lactezin.
If symptoms persist, consult your doctor
ASC Ref Code U059P051517L
Do you have a Lactezin story that you wish to share? We want to hear it!
Share your story
Frequently Asked Questions
Do you have questions? We have answers!
Pimple Care Tips
Check out these articles that may help you care for your skin better