6 Summer Skincare Essentials for Acne-Prone Skin
---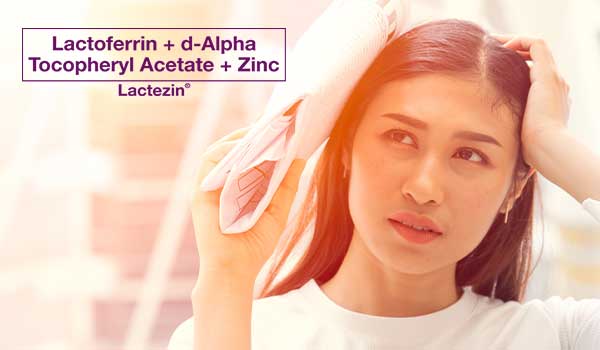 Summer is a beautiful time of year. The sun is out, the weather is warm, what's not to love? Unfortunately for some of us, summertime can also bring oily skin, blackheads, and an increase in breakouts.
Why does acne worsen in the summer?
If you've observed that you break out more often or your skin starts to get oilier when summer starts, it's not just in your head. Weather conditions can really have an effect on your skin.
We know that acne occurs when your pores are clogged with oil and dead skin cells. Ideally, these dead skin cells are supposed to rise to the surface of the pores, then flake off. When you produce too much oil, these dead skin cells can clump together. These globs of oil and skin form into a plug that blocks your pores. Also, bacteria that live naturally on your skin can sometimes get trapped behind these plugs. As the bacteria grow inside the pore, they cause the inflammation and redness that's typical in pimples.
Now thanks to summer heat, plus the sweat and humidity that our body produces excessively during the hotter months, the skin cells become especially stickier. This results in the perfect storm for new breakouts.
Summer skincare essentials for acne-prone skin
Heat, humidity, sweat, extra oil — all of these can make acne worse. But just a few changes in your skincare routine can help control those breakouts all summer long. Be sure to stock up on these essentials and incorporate them into summer skincare routine:
Oil-free sunscreen In the summer months, people tend to layer on SPF, and rightfully so. However, the sticky lotion that we smear all over our face is often overly oily, which can cause the skin to suffocate from dead skin cells and clogged pores. However, that doesn't mean skipping on sun protection altogether. If you're acne-prone, opt for lighter sunscreens that don't contain oil. Look into mineral-based sunscreens that are oil-free and light on the skin, that way you get broad-spectrum sun protection without the acne.
Foaming cleanser Heat and humidity can cause your oil glands to work double time. Although you can't stop your oil glands from producing oil, there are things you can do to control excess oil. The most basic step is to cleanse your face with a gentle foaming cleanser twice daily. If your skin gets exceptionally oily or sweaty, you can add a third cleansing– but no more than that. Cleansing too often can break down the skin's protective barrier, which may cause excessive dryness and irritation, and ultimately worsen breakouts.
Toner Toners are a great way to remove excess oil from the skin's surface and add a layer of nourishment and hydration too. When choosing a toner, it should leave your skin feeling nice and hydrated. If it burns or stings when you apply it, switch to a different brand or skip the step altogether. Tip: You can also use toners to freshen your skin during the day. Fill a small spritz bottle with your favorite toner and lightly mist over your face whenever your skin is feeling greasy.
Moisturizer Yes, you still need a moisturizer over the summer. If you've been using a heavier moisturizer during the cooler months, summer is the ideal time to switch to a lighter moisturizer. Choose one labeled noncomedogenic and oil-free to avoid that heavy, greasy feel.
Hydrocolloid dressing (Pimple patches) When a pimple appears and you need to treat it and cover it up ASAP, hydrocolloid patches can be a lifesaver. Hydrocolloid dressing, or more commonly known as acne pimple patches, has gained steady popularity in the skincare community over the last few years. It is the same thing that people put on blisters to minimize the swelling. Made famous by K-Beauty lovers, these small adhesive bandages can reduce a sore pimple overnight.
Spot treatments Similar to how hydrocolloid dressings work, spot treatments contain an active ingredient that absorbs the pus and oil out of the offending area. Using a cotton swab, just apply it directly to a freshly washed face before using any other product. It's crucial to not use your finger, as doing so can transfer oils or germs. There are different types of ingredients you can use to spot treat, including salicylic acid, benzoyl peroxide, and sulfur.
Treating summer acne with the help of Lactoferrin + d-Alpha Tocopheryl Acetate + Zinc (Lactezin)
Lactezin is the first clinically-tested over-the-counter drug registered in the Philippines. It contains Lactoferrin, an iron-binding, naturally occurring protein in the body. It has natural antibacterial and anti-inflammatory properties that can improve the body's natural defenses in fighting bacteria and reduce inflammation and sebum production. More importantly, it can help restore damaged skin cells, a determinant vital to acne-ridden individuals.
When combined with Vitamin E and Zinc, it can help alleviate acne-prone skin. These 3 ingredients have oil-regulating properties that can help fight pimple-causing bacteria, lessen pimples and improve skin appearance with regular intake.
Lactoferrin + d-Alpha Tocopheryl Acetate + Zinc is the generic name of Lactezin. If symptoms persist, consult your doctor.
Frequently Asked Questions
Do you have questions? We have answers!
Clinical Studies
Find out more about the science behind Lactezin here.
Testimonials
Know what others say about Lactezin