7 Oily Skin Tips for the Cold Weather
---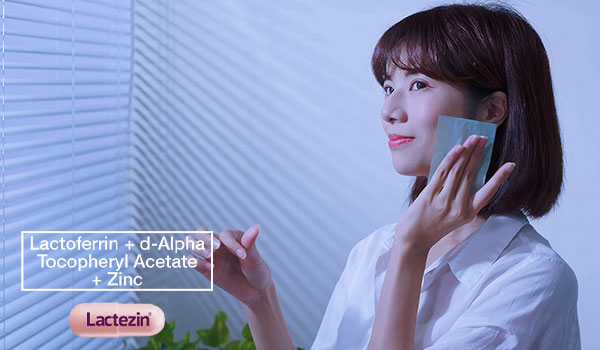 People tend to focus on dry skin during the colder months, just as they would with oily skin during the summer. However, breakouts and oily skin concerns can happen at any time of year. In fact, environmental and weather changes are some of the biggest causes of many skin problems.
When it's cold outside, our skin constantly goes through switching between that and an overheated indoor space and vice versa. This occurrence can confuse the pores, forcing it to overcompensate in sebum for excess dryness, leaving our face overly shiny.
So how can one perfectly balance the skin's need for hydration during the cold months, while still getting the most out of one's regular acne treatment that is normally drying? Well, here are a few tips to get you started:
Change your cleanser
While foaming cleansers can be incredibly helpful at getting rid of excess oil and dirt especially during the summer, it may be too strong and harsh for the cold months when the skin is feeling a bit parched. If you're using a cleanser that has acne-fighting ingredients like salicylic acid and benzoyl peroxide, just remember that they can be particularly drying especially if they are used in conjunction with topical acne treatments.
So if your face feels dry and tight after every wash, then it might be best to switch to a milder, non-foaming, and water-soluble cleanser. You can always go back to your regular cleanser once the weather switches back to normal.
Acids are your friends
When it comes to exfoliation, beta-hydroxy acids or BHAs are most suitable for oily skin that's prone to bumps, clogs, blemishes, and enlarged pores. Salicylic acid is the most common type and it's well-known to calm down any redness and inflammation. BHAs, in general, can go deep into the hair follicles to dry out excess oils and dead skin cells, therefore unclogging overactive pores. The result? Clean, clear, and hydrated skin.
Don't skip the moisturizer
It's almost instinct to dodge any product that can exacerbate oily skin, but remember, nearly every acne treatment that you will find can dry out the skin to some extent. Pair that with cold weather and you've got a tight and flaking disaster at your hands.
So when the cold weather hits, go for a light formula that is water-based and has a gel texture. Shy away from heavy creams and lotions. You don't want a moisturizer that is going to overwhelm your already very confused skin. Choosing the right moisturizer can help the skin tolerate the weather and your topical acne treatments.
Try incorporating squalane oil
You might be thinking… Oil? To my already greasy skin? While it may be hard to believe, this type of oil is actually beneficial for oily skin.
Squalane oil is a stable, fully saturated oil that is suitable for all skin types, from dry to oily and acne-prone. It is a lightweight, non-greasy, and non-comedogenic oil that can sink into the skin fast, leaving it feeling hydrated, plump, and soft. It can also help regulate excess oil production while speeding up the healing of cracked or chapped skin. Because of its texture, it is also less likely to interfere with the absorption of other products.
Sunscreen is a non-negotiable
While it may seem weird to slather on sunscreen when the sun is barely out, our skin is actually as susceptible to the sun's harmful rays during the cold season as it is during the warm summer months. To be safe, experts advise wearing sunscreen 365 days a year.
It doesn't just prevent sunburns, it protects the skin from premature signs of aging like wrinkles, texture, and hyperpigmentation. Plus, some acne treatments make you photosensitive, so it's extra important to apply some on your skin. There are plenty of options, but make sure to choose one that is oil-free and has broad-spectrum protection with at least SPF 40.
Avoid these treatments and ingredients
It's tempting to go put on your favorite clay mask during a cold night, but unless you have really oily skin, these types of masks can leave your skin overly dry, irritated, and stressed.
Meanwhile, if your skin is feeling flaky, avoid the facial cleansing brush as these can make things worse. Simply massage your skin with your fingers gently to get rid of the flaky skin and follow up with a replenishing toner. Finally, at all costs, avoid skincare products that contain the following ingredients: denatured alcohol, eucalyptus, menthol, mint, and witch hazel. These are drying and sensitizing ingredients that can make your cold-weather skin concerns more noticeable than ever.
Take OTC Acne Pills to control your breakouts
OTC acne pills that contain Lactoferrin + d-Alpha Tocopheryl Acetate + Zinc like Lactezin have oil-regulating properties that can help fight pimple-causing bacteria, lessen pimples and improve skin appearance with regular intake.
This unique formulation of nutrients can help reduce inflammation and sebum production and enhance the body's natural defenses in fighting bacteria.
Lactoferrin + d-Alpha Tocopheryl Acetate + Zinc is the generic name of Lactezin. If symptoms persist, consult your doctor.
If you want to find out how you can control shine, click here.
SOURCES:
https://www.verywellhealth.com/acne-skin-care-for-winter-weather-15678
Frequently Asked Questions
Do you have questions? We have answers!
Clinical Studies
Find out more about the science behind Lactezin here.
Testimonials
Know what others say about Lactezin