Acne Prone Skin: Ingredients to Steer Clear From
---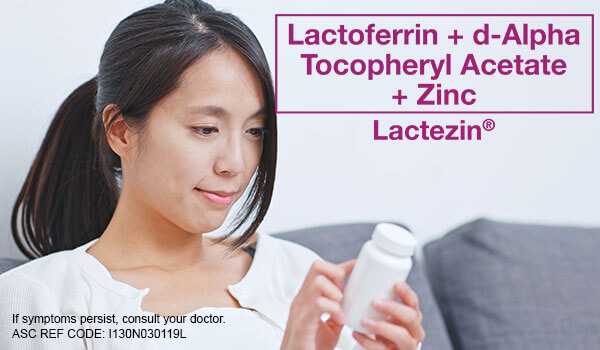 If you're a skin care addict, chances are you already know which ingredients best fight acne. Finding out which ingredients cause it though, is an entirely different story. If you have acne prone skin, you're more likely to be more careful of trying new products. Deciphering and scouring through the ingredients list of your acne skin care products is a daunting task, since not all of us are dermatologists or chemists. That's why below, we listed down skin care ingredients you should avoid if you have acne-prone skin.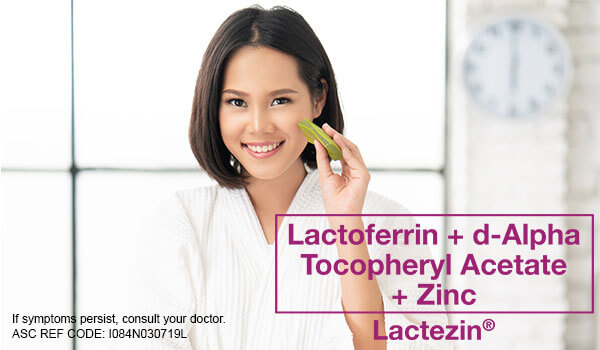 COCONUT OIL & ALMOND OIL
Oils in general have gained traction over the years for their natural and nutrient-rich qualities. While oils that have high linoleic acid content, such as rosehip and grapeseed help in the softening of sebum and the unclogging of pores, oils that contain silicone and are high in oleic acid should be avoided.
Highly emollient ingredients like coconut oil and almond oil are highly comedogenic, meaning they create a barrier on the skin that traps bacteria in your pores that can lead to more acne breakouts.
LANOLIN
Lanolin is a natural wonder ingredient derived from sheep to keep their wool soft and protected. It's also a common ingredient used in cosmetics because it provides intense moisturization for dry parts of the body including the lips, cuticles, knees, and elbows. However, just like certain oils, natural and synthetic lanolin is highly comedogenic and is not recommended to be slathered on the face if you have acne prone skin.
ALCOHOL
Alcohol has had a polarizing reputation in the acne skin care product arena – it's either you hate it or swear by it. While alcohol instantly gets rid of grease, it can actually stimulate oil production at the base of the pore. Plus, alcohol increases irritation which makes inflammation worse, further contributing to the redness and blotchiness of your face's appearance.
EXFOLIATING BEADS
Back then, gritty facial scrubs were considered to be the standard in terms of exfoliation. While it does sound like the perfect treat, physical exfoliants are very harsh to the skin. These scrubby beads inflame the skin causing irritation and even more breakouts! For a less abrasive approach, try incorporating chemical exfoliants into your acne skin care products.
If you want to treat acne from within, try Lactoferrin + d-Alpha Tocopheryl Acetate + Zinc (Lactezin). It has natural ingredients that contains a formulation of 3 ingredients that help treat acne with regular intake.
Lactoferrin + d-Alpha Tocopheryl Acetate + Zinc is the generic name of Lactezin. If symptoms persist, consult your doctor.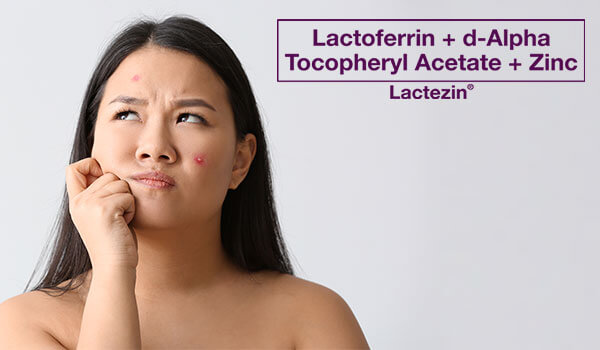 SOURCES:
https://www.waseyo.com/blogs/news/key-ingredients-to-avoid-if-youve-got-acne-prone-skin
https://banish.com/blogs/article/6-ingredients-to-avoid-if-you-have-acne
https://www.paulaschoice.com/expert-advice/skincare-advice/basic-skin-care-tips/alcohol-in-skin-care-the-facts.html
https://www.dermstore.com/blog/is-lanolin-safe/
https://fashionista.com/2018/02/bad-face-scrubs-physical-vs-chemical-exfoliation
If symptoms persist, consult your doctor.
ASC REF CODE: I130N030119L
Frequently Asked Questions
Do you have questions? We have answers!
Clinical Studies
Find out more about the science behind Lactezin here.
Testimonials
Know what others say about Lactezin