Beginner's Guide: How to Treat Pimples with Oral Medication
---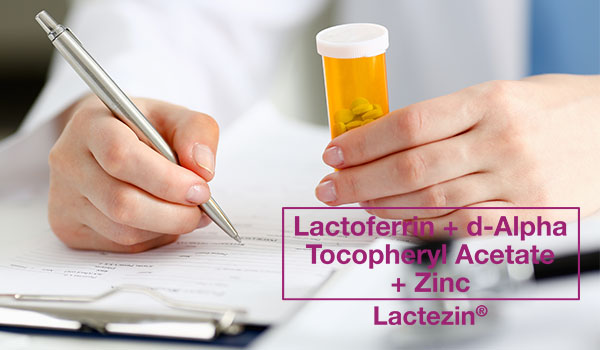 Dealing with acne that doesn't seem to go away? Then you probably know how challenging it is, trying to figure out how to treat pimples. If you have tried topical treatments with little to no success, taking oral medication is another route you can consider.
Oral Medication for Acne: When Should I Consider Taking Them?
Dealing with acne can be understandably frustrating but it helps to be patient, especially when exploring treatment options.
In the case of topical treatments, it is not advisable to try new products every few days to see what works (this may actually irritate the skin and worsen breakouts). Dermatologists recommend that you give topical products at least 4 weeks of regular use. If a topical treatment works for you, you should notice an improvement in 4 to 6 weeks, and clearing in 2 to 3 months.
When acne persists even after proper use of topical treatments, oral medication may be prescribed. These are also called systemic treatments because they are absorbed throughout the entire body.
The more common oral treatments are only available with a prescription from your doctor. Some systemic drugs used to treat acne include:
Acne antibiotics – These antibiotics can help reduce bacteria and fight inflammation from the inside. Some commonly prescribed antibiotics include Doxycycline, Erythromycin, and Tetracycline. Read on to learn more about acne antibiotics.
Birth control pills – For some women, regulating hormone levels with birth control pills can help improve acne. These birth control pills with estrogen have been shown to reduce the effect of androgen, the hormones responsible for oil production in pores and cause pimples to form.
Isotretinoin – For more severe forms of acne, a possible treatment option is isotretinoin, a retinoid that is taken orally. However, a prescription is required before one can use potent drugs like this one. Also, the side effects can be severe, so it's not for everyone.
For mild to moderate acne, your health professional may recommend taking Lactoferrin + d-Alpha Tocopheryl Acetate + Zinc (Lactezin), an oral acne medication that helps treat pimples.
Taking Lactoferrin + d-Alpha Tocopheryl Acetate + Zinc (Lactezin) for pimples
Lactoferrin + d-Alpha Tocopheryl Acetate + Zinc (Lactezin) is a clinically-tested over-the-counter drug that can help treat acne. It uses ingredients Lactoferrin combined with Vitamin E and Zinc to help lessen pimples and give clearer skin in as early as 2 weeks (when taken twice daily).
How to take Lactoferrin + d-Alpha Tocopheryl Acetate + Zinc (Lactezin) correctly

As with other medications, Lactoferrin + d-Alpha Tocopheryl Acetate + Zinc (Lactezin) must be taken properly to experience its full benefits.
Take 2 capsules daily, one in the morning and one at night, preferably 8-14 hours apart. It is not necessarily taken after meals.
Based on clinical studies, best results are seen in 8 to 12 weeks. It is advised that you continue to take 2 capsules daily for maintenance.
While Lactoferrin + d-Alpha Tocopheryl Acetate + Zinc (Lactezin) does not require a doctor's prescription, it is recommended that you consult yours before taking any medicine, including vitamins. Your doctor will be in the best position to advise what is the most suitable based on your age, health status, and nutritional needs.
If symptoms persist, consult your doctor.
ASC Ref No: U016I092719L
SOURCES:
https://www.lactezin.com/about-the-product/
https://www.aad.org/public/diseases/acne-and-rosacea/10-things-to-try-when-acne-wont-clear
https://nyulangone.org/conditions/acne/treatments/oral-medications-for-acne
Frequently Asked Questions
Do you have questions? We have answers!
Clinical Studies
Find out more about the science behind Lactezin here.
Testimonials
Know what others say about Lactezin