DIY Remedies for Pimple Breakouts
---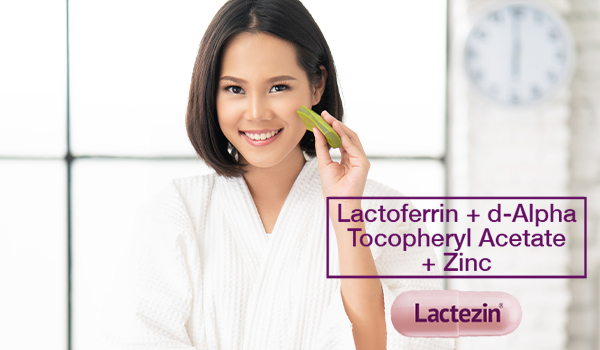 If acne breakouts are a recurring problem for your skin, chances are you've already researched for home remedies for pimples. Looking for the best home remedies for pimples and trying them out can prove to have disastrous results, especially since these remedies are not fully backed up by science. However, the following treatments are proven to be potent home remedies for pimples that you can try without doubts.
Aloe Vera
Aloe vera is a fantastic natural antibacterial and anti-inflammatory treatment for acne prone skin. Its astringent property gets rid of excess oil and dirt. It also reduces the size of inflamed pimples, relieving the pain caused by swelling. Aloe vera also promotes skin regeneration, thanks to the ingredient anthraquinone. This ingredient restores the skin and speeds up cell development and restoration, making you look more radiant and breakout-free.
Protip: Stock your aloe vera gel in the fridge for an extra refreshing and cooling feeling on the skin!
Green Tea
Like any other tea, green tea is rich in antioxidants particularly called catechins. This antioxidant helps destroy acne-causing bacteria and further helps the body break down free radicals that damage healthy cells. Its anti-inflammatory properties also help take down the redness and swelling caused by acne.
Just brew some green tea, let it cool, and put it in a spray bottle. Spritz it on your face, let it dry, and wash off. Apply your favorite moisturizer as the final step and use at least twice a day to help cleanse your pores and prime your skin for hydration.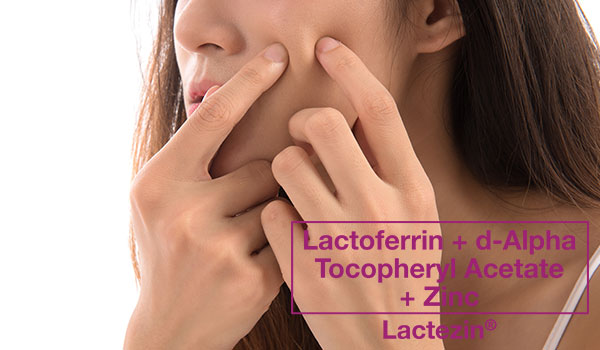 Tea Tree Oil
Tea tree oil is a popular ingredient used for a lot of skin care products… and for good reason! It's natural, antibacterial, and anti-inflammatory. When applied as a spot treatment, it helps counteract the growth of Propionibacterium acnes, a bacteria involved in the pathogenesis of acne. Tea tree oil can also effortlessly work its way into the pores to help disinfect skin, further decreasing the likelihood of acne breakouts.
Apple Cider Vinegar
Apple cider vinegar is one of the most versatile ingredients right in your kitchen. Apple cider kills Propionibacterium acnes and promotes skin regeneration, thanks to its citric acid component. Just treat it as your regular toner: dilute one part apple cider vinegar with three to four parts water, then apply all over with a cotton pad.
Another treatment that you can try is Lactoferrin + d-Alpha Tocopheryl Acetate + Zinc (Lactezin). It is a clinically-tested over-the-counter drug that helps treat pimples in as early as 2 weeks when taken twice daily.
Lactoferrin + d-Alpha Tocopheryl Acetate + Zinc is the generic name of Lactezin.
If symptoms persist, consult your doctor.
ASC Ref No. U078P031521LS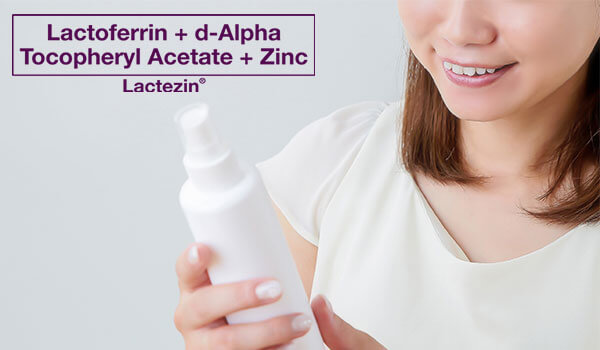 SOURCES:
https://www.medicalnewstoday.com/articles/322455.php
Aloe Vera, Green Tea, Tea Tree Oil
Article Reviewed by Debra Rose Wilson, PhD, MSN, RN, IBCLC, AHN-BC, CHT
https://www.health.com/health/gallery/0,,20907845,00.html?slide=123951#123951
Apple Cider Vinegar as recommended by Debra Jaliman, MD, New York City-based dermatologist and author of Skin Rules & Jessica Krant, MD, board-certified dermatologist and Assistant Clinical Professor of Dermatology at SUNY Downstate Medical Center.
https://www.stylecraze.com/articles/aloe-vera-help-in-treating-acne-pimples/#gref
https://www.stylecraze.com/articles/simple-ways-in-which-green-tea-can-help-reduce-acne/#gref
https://vitagene.com/tea-tree-oil-for-acne/
https://www.healthline.com/nutrition/apple-cider-vinegar-and-acne#section1
Frequently Asked Questions
Do you have questions? We have answers!
Clinical Studies
Find out more about the science behind Lactezin here.
Testimonials
Know what others say about Lactezin