How to Prevent Pimples Quarantine Skin Care Tips
---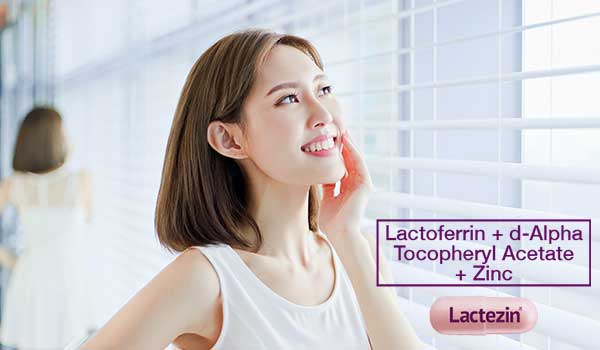 It's been months of being in quarantine. Is your skin telling you something? Because trips to beauty stores and skin clinics are kept to a minimum, quarantine seems like a default excuse to slack on your usual skincare routines, pre-pandemic. Hence, the inevitable could happen: pimples show, acne appears.
Caring for Skin During Quarantine
Never think that just because you're home, skincare can already take a back seat. Skin, being the largest organ of the body, requires constant care and attention no matter where you are. You may not be able to leave home for your beauty runs, but the truth is, you don't actually need to go out. Taking care of your skin to avoid pimples is in your hands, and you can do that right inside the comforts of your home. Stay home and stay pimple-free. Here's how:
Feed your skin right.
Being indoors for extended periods of time can be stressful –- and your skin feels stress too, just like you do. When this happens, stress hormone cortisol is amped up, causing overproduction of oil and skin breakouts. To avoid skin inflammation, nourish your skin from within by consuming whole, nutrient-rich unprocessed foods. Limit your fat-laden, sugar-loaded, carbs-rich food deliveries. You know the drill: fill your plate with fruits and veggies that will do your skin a favor. Green leafy veggies and citrus fruits are no-fail skin cleansers and brighteners. Do this and make your pimples say adios.
Always, hands off your face.
This quarantine, keeping your hands off your face not only protects you from the dreaded virus, but also from the dreaded pimples. Touching your face with bare hands–- or worse, picking and pricking on pimples, is like inviting acne to your face. It allows bacteria to "invade" more pores that could result in pimples. Pimples that know no social distancing are repulsive. So break the habit of constantly touching your face.
Sunscreen Is Always In.
You may just be home, but keep in mind that for pimple prone skin (or any skin for that matter), sunscreen should never be taken out of the skin care repertoire. Forget about the content that you're just home anyway. Aside from protecting you from harming UV rays emitted by lamps, light, and gadgets, sunscreen protects your skin by preventing the darkening of post-acne marks. This is especially true for those who are using anti-acne topicals with benzoyl peroxide and retinoid that make the skin sensitive to the sun. For pimple-prone skin, go for oil-free, non-comedogenic sunscreen with SPF30. Apply every day, preferably after the morning facial wash.
Hydration is the solution.
Skin is mostly water. Allow it to get dehydrated and it signals the pores to produce more oils, leading to pimples. Clearly, for skin breakouts, the solution lies in hydration. Use moisturizers that will replenish lost lipids during cleansing. Use light, non-comedogenic moisturizers with hyaluronic acid that will hydrate the skin, protecting it from the drying effects of anti-acne ingredients. Another equally important thing to remember is to drink at least 8 glasses of water – even more during the hot season. Forget about expensive treatments. Water is the cheapest, easiest way to brighten up the skin.
Don't over cleanse.
Greasy is never comfy. But washing your face too often actually does more harm than good to an oily, pimple-prone skin. It's too tempting (and too easy) to over cleanse your face when you're just home and you want to get rid of the greasy shine on your face. Note though, that if you strip too much oil from your face by over cleansing, the skin only produces more oil in response. What you can do is to use oil-blotting sheets to minimize the shine. Cleanse the face twice daily using an oil-free, fragrance-free face wash.
Know your skin care ingredients.
Consider your skincare ingredients as a beauty armada that acts as your skin's best defense against pimple attacks. For pimples and acne, some of the most hardworking ingredients are salicylic acid (an exfoliant that unclogs pores and eliminates oil), benzoyl peroxide (an antimicrobial that eliminates pimple-causing bacteria) retinoid (a vitamin A derivative that speeds up skin cell turnover), niacinamide (a form of vitamin B3 that supports the skin barrier), and zinc (an essential mineral that helps heal the skin), vitamin e (an antioxidant that fights skin-damaging free radicals), and lactoferrin (an iron-bonding protein that has antibacterial and anti-inflammatory properties.
Quarantine or not, self-care should be a priority. And that includes ensuring your skin is healthy and pimple-free. Take care of your skin. Start by using Lactezin, the trusted skincare / anti-acne drug that contains a powerful mix of three potent ingredients: Lactoferrin that helps fight pimple-causing bacteria, d-Alpha Tocopheryl Acetate that helps maintain healthy skin cells, and Zinc that helps improve skin's appearance.
Take 2 tablets of Lactezin every day and see results in as early as two weeks.
Lactoferrin + d-Alpha Tocopheryl Acetate + Zinc is the generic name of Lactezin.
If symptoms persist, consult your doctor.
To know more about expert skin care, click here.
Frequently Asked Questions
Do you have questions? We have answers!
Clinical Studies
Find out more about the science behind Lactezin here.
Testimonials
Know what others say about Lactezin