Skin, Unfiltered: Lactoferrin Reviews from Real People
---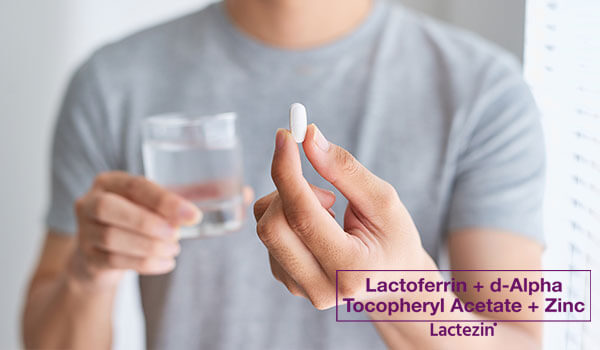 If you're looking at incorporating lactoferrin into your acne routine, your next question after all that research may probably be: does it work??
What is lactoferrin?
Lactoferrin is a powerful protein extracted from bovine milk. This ingredient was first identified in 1939 in bovine milk, and in 1960 it was isolated from human milk. It is used for a wide range of health problems like diarrhea, hepatitis C, and osteoporosis.
In terms of fighting acne, lactoferrin, an iron-binding protein that has natural antibacterial and anti-inflammatory properties. Moreover, it also enhances the body's natural defenses to help fight bacteria, reduce sebum and inflammation. It also helps in repairing damaged skin cells.
Lactoferrin in Lactezin
Lactoferrin is one of the key ingredients found in Lactezin®, a clinically tested drug that may help fight pimples. It also contains two skin health-boosting ingredients, namely Vitamin E and zinc, that also help improve skin appearance.
Lactoferrin reviews from real people
Based on clinical trials, the combination of Lactoferrin, Vitamin E, and Zinc found in Lactezin® may help treat acne and may also improve complexion in as early as 2 weeks.?
Here are some reviews from Lactezin users who have noticed improvement in their skin's appearance: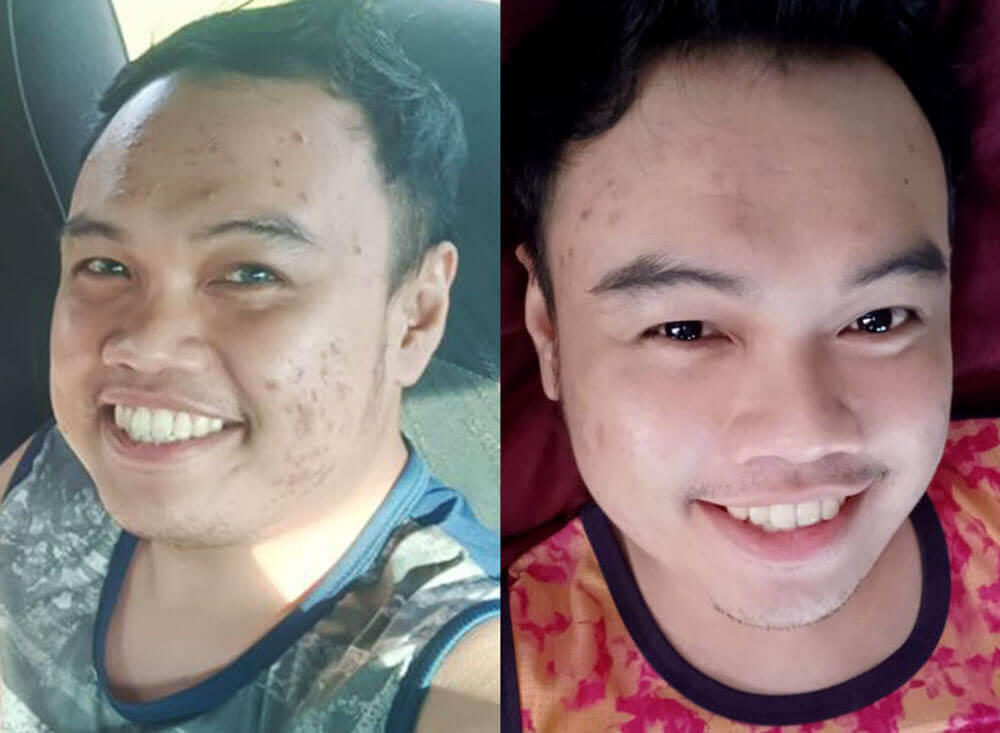 [Clark Journies Sampiano before-after]
Clark Journies Sampiano started taking Lactezin twice daily to help solve his acne problems. He sent his before and after pictures after taking Lactezin continuously for 3 months.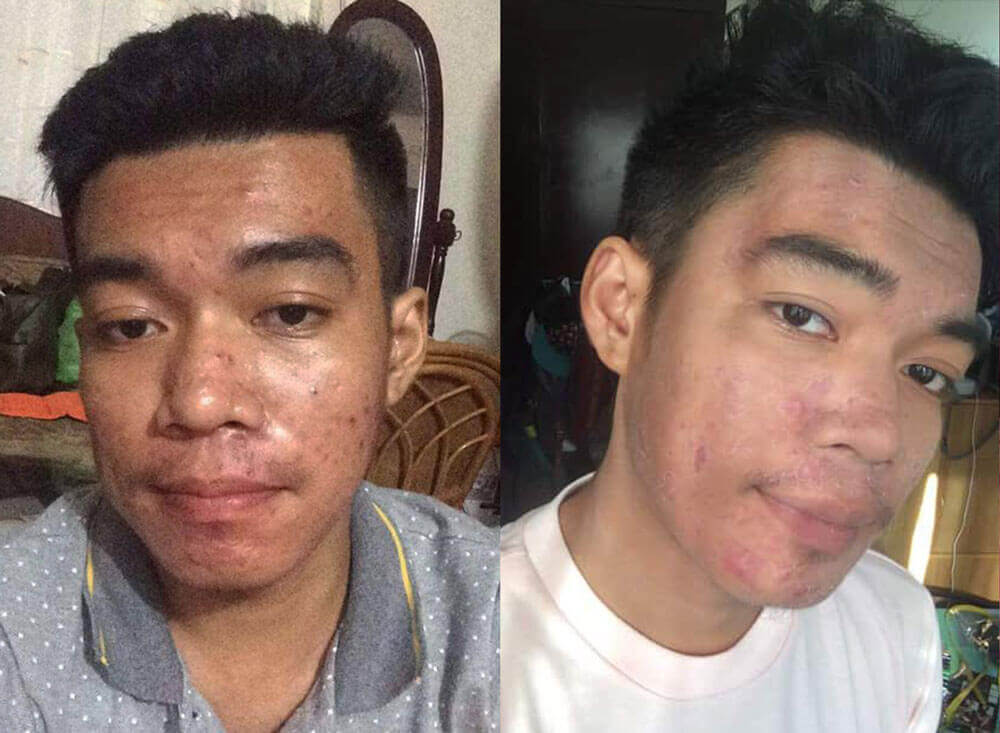 [Jonathan Acosta before-after]
Jonathan Acosta has been using a lot of acne products for the past 5-6 years but failed to find one that worked for him. After taking Lactezin twice daily for 2 weeks, he saw the difference from how his skin was before, noticing lesser pimples.?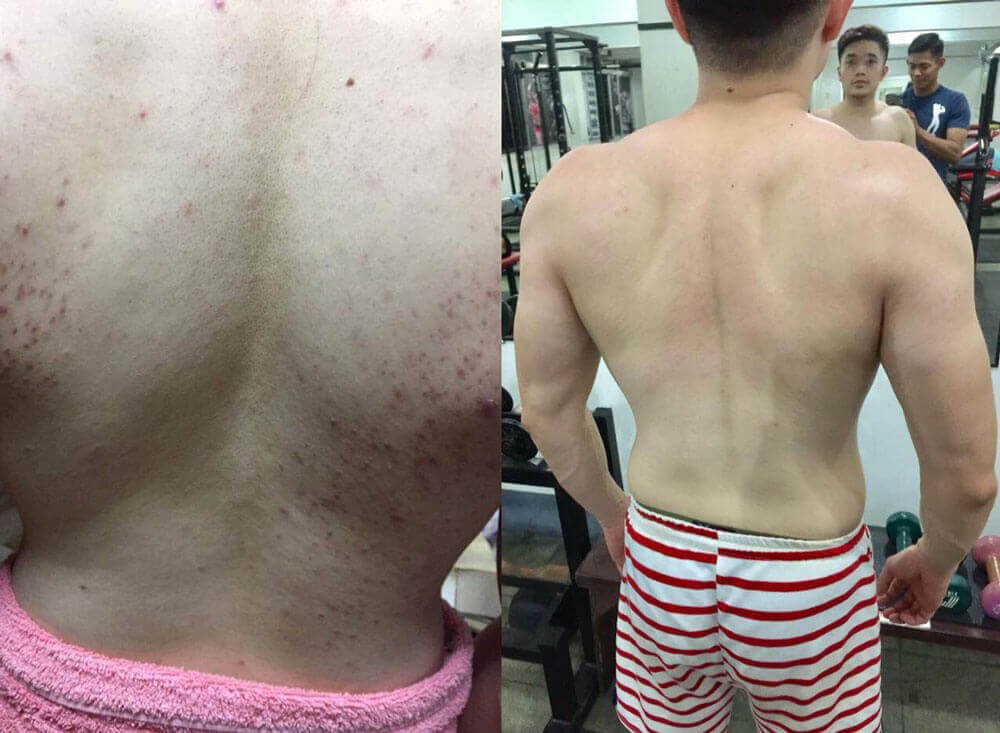 [Felix Garcia Jr., before-after]
In the case of Felix D. Garcia Jr., his back acne really took a toll on his self-confidence. He has tried many expensive soaps and medicines to treat it but the effects were temporary. Felix tried taking Lactezin after seeing a commercial, thinking there was nothing to lose if he tried.
He took Lactezin twice daily, once in the morning and once at night. In the first 3 weeks since he started taking it, Felix noticed visible results and continued to take it for maintenance on the 4th week onwards. Now with his confidence boosted, he considers himself a satisfied Lactezin user.
Clark, Jonathan, and Felix are just some of the individuals who had positive experiences with Lactezin. Here are more Lactezin testimonials that users have kindly shared with us.
Don't let pimples get in the way and start your journey to lesser pimples and clearer skin with Lactoferrin + d-Alpha Tocopheryl Acetate + Zinc (Lactezin).
Lactoferrin + d-Alpha Tocopheryl Acetate + Zinc (Lactezin) is an over-the-counter drug registered anti-acne treatment in the Philippines.?
If symptoms persist, consult your doctor.
SOURCES:
Lactezin – Product Info Leaflet (PIL)
Appendix G – Levay PF, Viljoen M. Lactoferrin: A General Review. 1995.
Haematologica. 80: 252-267.
Lorenzo-Alberto N. An Open Clinical Trial to Determine the Efficacy of Lactoferrin
plus Vitamin E and Zinc in Adults. 31 August 2012. United Laboratories, Incorporated.
Frequently Asked Questions
Do you have questions? We have answers!
Clinical Studies
Find out more about the science behind Lactezin here.
Testimonials
Know what others say about Lactezin