What is a Makeup Detox?
---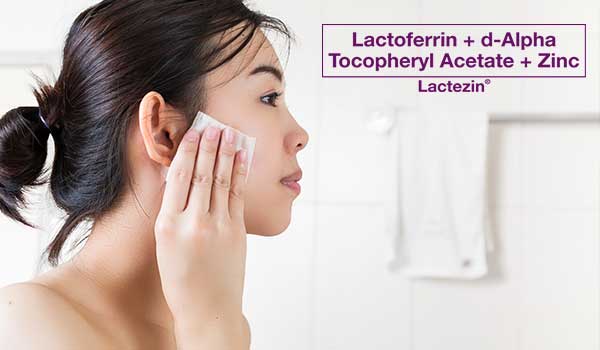 It's a given: makeup is a beauty staple to most women. Randomly do a "what's inside your bag" check and chances are, there's a vanity bag in there, housing all the popular beauty arsenals: lipstick, foundation, blush-on, eye make-up, eyeliner, concealer, face powder, the list goes on. These beauty essentials are here to stay. But with everyone staying indoors most of the time right now, it's probably best to go on a makeup detox and let the skin rest. Yup, no makeup – nothing but pure, bare skin that breathes freely, finally.
If you enjoy wearing makeup on the daily, the idea of going barefaced for days can be a little shocking. But going on a makeup detox has great payoffs and is a lot easier than you think.
Before you start your makeup detox journey, we give you the basics:
What Is Makeup Detox?
Makeup detox simply means allowing your skin to rest by not applying any cosmetic product on your skin. Like the usual body detox designed to flux out body toxins, makeup detox is also meant to get rid of any cosmetic element touching your skin. It may not be able to give you instant rosy cheeks and porcelain-perfect skin, but the benefits are amazing. Think of it as sending your skin on a vacation, giving every pore the privilege to relax and breathe.
Why Go For Makeup Detox?
It lets the skin breathe.
Your skin needs to rest, so give it a break. Literally, break free from makeup every once in a while. Few days or weeks of not putting on any makeup allows your skin to breathe. It's the largest organ of the body and rightfully, it needs to break free from foreign elements and just let itself be. Know that no amount of cleansers, toners, or moisturizers can rejuvenate the skin from deep, deep within. What works: a healthy diet and a good amount of makeup detox to give it the rejuvenation it needs.
It allows healthy cell renewal
Taking a break from makeup helps promote skin cell turnover. This allows faster formation of newer and younger cells. And when healthy skin cells regenerate, the skin radiates with youthful, healthy glow. Things To Remember When Doing Makeup Detox
The Bare Minimum.
If makeup is something you cannot not have, try using the on-again, off-again approach. That means, only use the bare minimum on days when you really have to wear one. Stick to tinted lip gloss and a non-comedogenic face powder. That's pretty much it. But on weekends, go all natural. No makeup, no toners, no moisturizers, no face masks. When washing the face, stick to fragrance-free, gentle skin cleanser and clean, cold water. No sunscreen too, so as much as possible stay home and stay away from gadgets that emit UV rays. This process lets your skin rejuvenate and heal itself.
All-Out, All-natural.
Now that staying indoors is the new normal, going on a total makeup detox won't be as difficult to achieve. No office meetings to attend to, no sun exposure, no night outs, no reason to not have a much-needed break from makeup. When staying indoors is your default lifestyle, you can opt for an all-natural, all-out makeup detox. This means saying no to anything. Not even the gentlest of gentle cleansers or face powders. Why? Because this allows the skin to reset and go back to its natural balance, free from chemicals. As no cleansers are allowed, you can only wash your face using cold, clean water. If and only if you really need to moisturize given the skin-drying effect of air conditioned rooms, the safest option is an all-natural extra virgin coconut oil.
Skin Diet
It may have nothing to do with saying no to cosmetics. But this one's a perfect complement for anyone doing a makeup detox. Proper diet for skin nourishment. This should allow your skin to absorb all essential nutrients to rejuvenate the skin, bringing it closer to its healthier state. Start your day with lukewarm water mixed with a teaspoon of honey. This combination helps you cleanse your digestive system and flush out toxins. The cleansing effect manifests on skin becoming visibly clearer and brighter. For breakfast, stick to good fats. This means oatmeal, almonds, avocado, and walnuts to name a few. Let go of toasts and cholesterol-rich eggs, at least during your whole detox period. Mid-morning, go for cold press fruit juice, yogurt and fruit smoothie, or simply, plain fruits. Lunch should be carbs or protein — but never both. Stick to a high-protein dinner. One month of doing this should be enough to improve your skin's health.
It's a plus that the "no makeup" makeup look is gaining so much popularity right now. It makes it a notch easier to achieve makeup detox's skin benefits. Aside from makeup detox, start giving your skin a healthy boost from within.
Lactezin has Lactoferrin + d-Alpha Tocopheryl Acetate + Zinc working together to help maintain skin's health and immunity. Lactoferrin has antibacterial and anti-inflammatory properties that reduce inflammation and overproduction of skin sebum. d-Alpha Tocopheryl Acetate is an antioxidant that helps fight free radicals. Zinc has oil-regulating properties that help improve skin's appearance. Take twice daily for visible results.
Lactoferrin + d-Alpha Tocopheryl Acetate + Zinc is the generic name of Lactezin.
If symptoms persist, consult your doctor.
To know more about expert skincare and pimple management tips, click here.
SOURCES:
https://stylecaster.com/beauty/does-your-skin-actually-need-a-makeup-detox/ https://www.indianlink.com.au/why-a-makeup-detox-matters/
Frequently Asked Questions
Do you have questions? We have answers!
Clinical Studies
Find out more about the science behind Lactezin here.
Testimonials
Know what others say about Lactezin