Your Guide to Oily Skin
---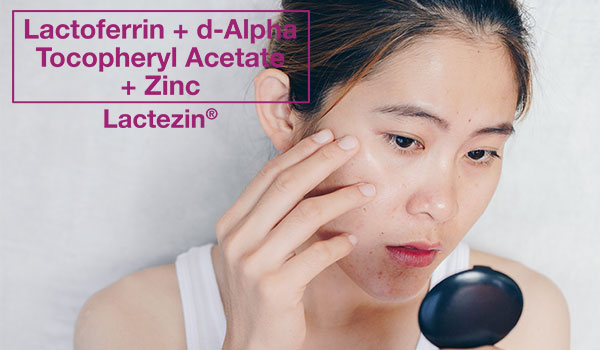 So you have oily skin, and along with it are a multitude of complexion issues, including blackheads, whiteheads, and acne. But remember, oil is not the enemy. In fact, it helps maintain the elasticity of the skin. However excessive sebum production is an entirely different story. To help control it, here are a few oily face solutions that you can do into your routine.
Exfoliation is key
Excess oil or sebum can attract dead skin cells, so it is important to exfoliate the face about twice a week. Chemical exfoliators (AHAs: glycolic and lactic acids and BHAs: salicylic acid ) are far gentler and less abrasive than physical exfoliants because these tiny grains can cause micro tears in the skin.
Moreover, chemical exfoliators can have long-term benefits for the skin. Over time, they smoothen, brighten, and even out the skin tone since they trigger collagen production which, in turn, firms up the skin and reduces wrinkles.
Avoid alcohol-based products
While strong astringents give you the instant gratification of having a clean, stripped-down canvas, they do more harm to your skin than good. Ingredients like SD alcohol, denatured alcohol, or isopropyl alcohol as main ingredients can lead to dryness and abrasion of the skin's surface.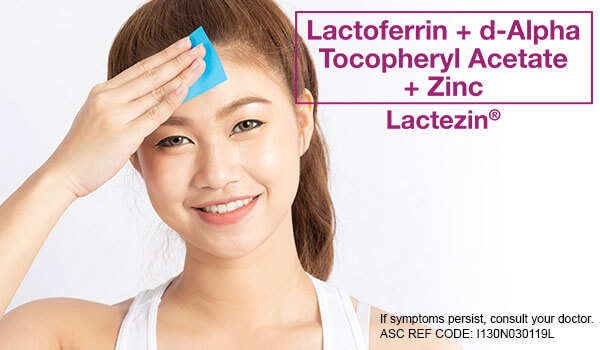 Instead, use an alcohol-free toner that's full of antioxidants and hydrating ingredients. It is an important step in any skincare routine; they help remove any last traces of makeup, minimizes the size of pores, and serves as a primer for moisturizer.
Choose gel moisturizers
Unlike heavy creams, gel moisturizers provide hydration without the heavy feeling. They feel weightless, which enables them to be quickly absorbed into the skin. Go for gel moisturizers that contain the star ingredient, hyaluronic acid. This super ingredient can hold up to 1000x its weight in water to plump the skin from the inside out, making it the ultimate oily face solution.
Blotting sheets are your new BFF
If you're constantly out and about, carry blotting sheets with you at all times. They do a great job of getting rid of all the dirt and oil on your skin, leaving your face fresh and clean even in the middle of the day. They are easy to carry and a great oily face solution, so what's not to love? Definitely avoid using powders to mattify the skin. It has the tendency to look and feel cakey, plus it settles into the oil on the face.
Try Lactoferrin + d-Alpha Tocopheryl Acetate + Zinc Lactezin!
It contains an iron-binding protein called Lactoferrin. This natural antibacterial ingredient that helps strengthen the body's defenses to fight bacteria while helps in decreasing inflammation and the production of sebum. Plus it contains Vitamin E and Zinc which helps treat acne and give clearer skin in as early as 2 weeks when used twice daily.
Lactoferrin + d-Alpha Tocopheryl Acetate + Zinc is the generic name of Lactezin. If symptoms persist, consult your doctor.
ASC REF CODE: ASC I036N043019L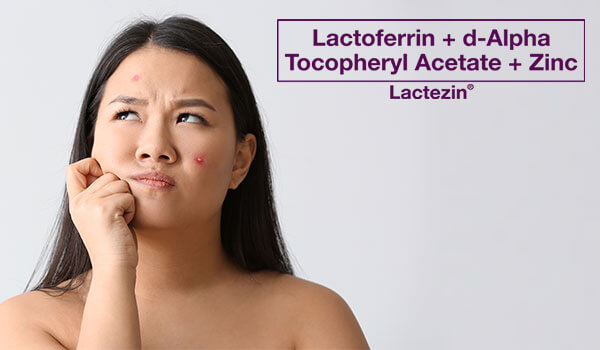 SOURCES:
https://stylecaster.com/beauty/your-guide-to-combating-oily-skin/
https://www.paulaschoice.com/expert-advice/skincare-advice/oily-skin/very-oily-skin.html
https://www.bebeautiful.in/all-things-skin/everyday/a-skincare-guide-for-the-busy-bees-who-have-oily-skin
Frequently Asked Questions
Do you have questions? We have answers!
Clinical Studies
Find out more about the science behind Lactezin here.
Testimonials
Know what others say about Lactezin