6 Tried and Tested Korean Skincare Tips for Acne-Prone Skin
---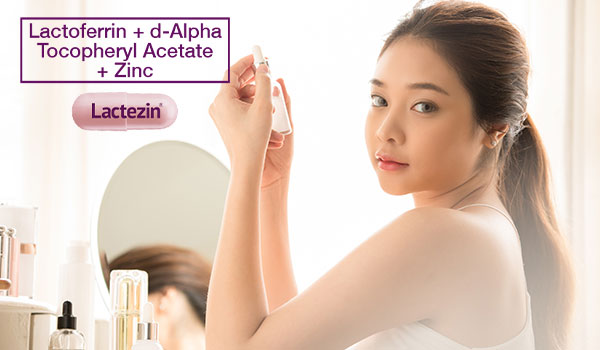 Over recent years, it's safe to say that we have definitely embraced the Korean wave that hit the country, from music to beloved K-dramas and movies, food, fashion, and even Korean skincare. But this brand of skincare is not just famous for the 'glass skin' effect; it is also notorious for having many steps that can be very confusing for many, especially those with acne-prone skin who may be wary of trying new products.
So if you struggle with acne but still want to achieve healthy skin with that K-celebrity glow, we're going to help walk you through the world of Korean skincare.
Korean skincare vs. Western skincare
Often we see these idols and celebrities with flawless, dewy skin, or glass skin as they would call it, so it's not at all surprising that K-beauty would catch on in hopes of achieving the same.
Korean skincare, or K-beauty as it is often referred to, is a skincare routine popularized in Korea. Initially when it became popular in the mainstream beauty industry, many were intrigued by its fabled 10-step routine, designed to favor layers of nourishment and hydration to achieve a luminous glow.
But how does Korean skincare differ from the methods we're already used to?
Focuses on healing and keeping skin healthy
Culture definitely plays a big role in this. In South Korea, they are taught about skincare early on. Even as children, they are taught that beauty is defined by having good, healthy skin and that skincare is done to heal skin problems. This is one of the key differences between Korean skincare and its Western counterpart, which tends to focus on makeup and application techniques to cover up imperfections.
Layering products with a purpose
Another key difference is in the steps and what they focus on. Western skincare is typically designed to clarify and exfoliate to reveal new skin, Korean skincare is about putting nutrients back into the skin. Each product in a Korean beauty regimen serves a specific purpose, hence the multi-step process it's notorious for.
The habit of layering products is also because of their extreme weather changes, from hot, humid summers to snowy, below-20 winters. Koreans tend to layer products to hydrate the skin to counteract the harsh weather.
Innovative, breakthrough ingredients
Another aspect that Korean skincare focuses on is innovative ingredients. The beauty industry in Korea is very competitive, so aside from aesthetically-pleasing or cute packaging, it's a constant race on finding the next breakthrough ingredient to stand out from the crowd. Some notable ingredients have included snail mucin, ginseng, fermented ingredients, and even bee venom.
Korean skincare tips for acne-prone skin
Don't let the multiple steps scare you. Korean skincare philosophies can actually help you on your journey to treat acne.
Here are some tips to help you get started:
Try double-cleansing.
As the name implies, this involves cleansing your face twice, first with an oil-based cleanser followed by a water-based cleanser. The first is to effectively dissolve oil-based products, which can only be removed by oil-based products. Remember: oil and water don't mix. If you only rely on water-based cleanser, you risk leaving oil, sunscreen, and makeup on your skin, which can eventually clog pores and lead to breakouts.
Switch to gentler chemical exfoliants.
Western skincare leans more towards more abrasive exfoliation methods like scrubs, so switching to the Korean preference for gentler chemical exfoliants may be more beneficial for your skin. These chemical exfoliants are acids that get rid of dead skin cells and while it sounds scary, they come in many forms and varying concentrations suited for different skin types. Popular acids include alpha-hydroxy acids (AHA) and beta hydroxy acids (BHA).
Learn more about AHAs, BHAs, and other super acne-fighting ingredients.
Rethink your approach to toner.
This is a step Western skincare tends to skip because of old-school fears that it might be too harsh and dehydrate the skin. Think of toner as the first leave-on step to hydrate and nourish your skin, versus an extra cleansing step that may strip off moisture.
Consider adding an essence or serum.
This step tends to be the most confusing for K-beauty novices but essences, serums, emulsions, and ampoules are essentially used at the same treatment step in skincare. Their main differences lie in their ingredients, concentrations, and how 'heavy' they are (with essences typically being the lightest). You can go with just one or two but the bottom line is to figure out what ingredients work for you and to choose the texture that suits your skin type and sensibility.
Moisturize daily.
K-beauty trends like glass skin, chok-chok (moist skin) and kkul-gwang (honey skin) denote skin that's healthy, even-toned, and plumped with hydration, giving off a dewy, luminous glow. This is why there is such a heavy emphasis on moisturizing in their skincare. So get rid of the old notion that oily skin does not need moisturizing and incorporate a hydrating moisturizer in your morning and evening routine.
Make SPF a non-negotiable.
Korean skincare also puts heavy emphasis on sun protection and rightfully so but applying it on acne-prone skin can feel heavy or clogging so people tend to skip it. When shopping for sunscreen, look for ones that are oil-free and fragrance-free. Mineral sunscreen is also another option, which is gentler on the skin.
Adding acne capsules to your skincare routine
Aside from sticking to a good skincare routine, your skin can also benefit from a healthy lifestyle and proper intake of an acne capsule such as Lactezin. Think of it as a way to make your acne management routine more holistic, as you are also treating your skin from the inside.
Lactezin has a breakthrough combination of three skin-boosting ingredients:
Lactoferrin, that helps fight pimple-causing bacteria, reduces sebum and inflammation,

Vitamin E, an antioxidant that helps fight free radical damage, plus it also regulates collagen and helps prevent skin dryness

Zinc, which helps regulate oil to help improve skin appearance.
With continued use, lactoferrin, vitamin E, and zinc in Lactezin help lessen pimples in as early as 2 weeks.
SOURCES:
https://stylestory.com.au/how-korean-skincare-is-different-to-western-skincare/
https://www.healthline.com/health/beauty-skin-care/chemical-exfoliation#what-it-is
https://www.vogue.com/article/korean-k-beauty-glass-skin-best-products-for-clear-glowing-skin
Frequently Asked Questions
Do you have questions? We have answers!
Clinical Studies
Find out more about the science behind Lactezin here.
Testimonials
Know what others say about Lactezin