The Ideal Morning & Nighttime Skincare Routine per Skin Type
---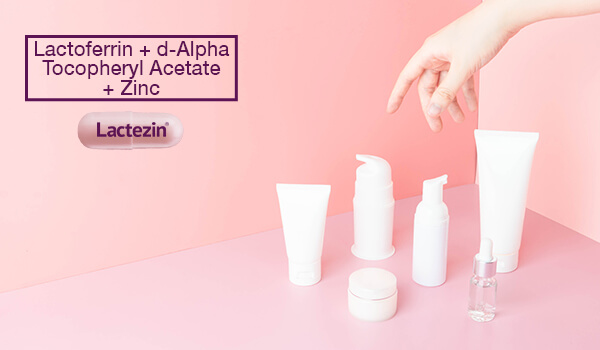 Knowing your skin type is extremely essential for your day and night skincare routine. One should carefully select products that are geared toward their skin type for maximum efficacy. Here's a handy guide on how to create an effective day and night skincare routine for each skin type.
DRY SKIN
People who live in colder climates tend to have dry skin, but that doesn't mean Filipinos don't experience this issue too. Dry skin tends to look lifeless; it can itch, flake, crack, and in worst cases, even bleed. The solution here is to make use of products that promote a functional skin barrier and prevent hydration from leaving the skin, aka trans-epidermal water loss.
MORNING

Cleanse
Whatever you do, avoid foaming cleansers at all cost. Most of them are formulated to slightly dry out the skin. Instead, go for a gentle and moisturizing cream cleanser that can get rid of impurities and dirt without stripping the skin of its moisture barrier.
Tone
Astringent toners are a thing of the past. There are now alcohol-free and sulfate-free toners specially made for dry skin types. The hydrating ones usually include aloe and rosewater which have been known to nourish and soothe.
Moisturize
Follow up with a light moisturizer that has ingredients that can increase hydration, soften rough cells, and form a protective seal over the surface of the skin. Hyaluronic acid is a favorite ingredient as it can hold many times its weight in water so it can maintain moisture within the skin.
Protect
To shield your skin from environmental stressors that cause it to dry out, use a sunscreen that can protect and hydrate at the same time. Sunscreens with broad-spectrum UVA/UVB protection and a hydrating lotion base can do the job.

NIGHT

Cleanse
Tone
Treat
Our skin works hard to repair itself during the night, so it's best to aid it with serums that contain a high concentration of active ingredients that recharge your skin and keep it plump and healthy. Look for serums that contain hyaluronic acid and Vitamin E.
Moisturize
Dry skin can tolerate heavier formulations for moisturizers, so on top of your serum, layer on a night cream that has barrier-strengthening properties for very dry, irritated skin.
SENSITIVE SKIN
If you have a sensitive complexion, chances are you have trouble finding products that can jive well with your skin. This is because sensitive skin is easily irritated and can easily be distinguished as red or uncomfortable. For this reason, dermatologists recommend sticking with calming and gentle products.
MORNING

Cleanse
Scent is a harsh trigger for those who have sensitive skin. So when it comes to your cleanser, always go for the unscented option that won't strip your skin of essential oils.
Tone/Treat
Thanks to skincare innovations, one can tone and treat the skin at the same time. Toner-essence hybrids can balance, moisturize, and strengthen the skin barrier without any risk of irritation.
Moisturize
Look for a moisturizer that can help hydrate and provide additional calming benefits to the skin. Emollient-based and ceramide-rich lotions can absorb quickly minus any irritating additives.
Protect
Fortunately, modern sunscreens can do more than just protect the skin from the sun's harmful rays. Opt for one that is geared toward calming the redness and irritation that your skin may frequently experience. Niacinamide does a great job of neutralizing redness and inflammations.

NIGHT

Cleanse
Tone/Treat
Moisturize
Your skin is at its most vulnerable during the evening, so it needs extra protection in the form of heavy moisturizers. Scan labels for soothing ingredients like rice extract, moisturizing natural oils, and aloe which can all help calm any inflammation.
Purify
Did you know that people with sensitive skin can experience inflammation from dust particles in the air? This is called airborne contact dermatitis. To prevent this from happening, sleep with an air purifier to get rid of any pollutants.
OILY/ACNE-PRONE SKIN
For this skin type, it's all about taking control and preventing breakouts. It's vital to know which ingredients are noncomedogenic so they don't clog pores.
MORNING

Cleanse
Acne ultimately stems from clogged pores. And preventing new pimples from forming starts with your choice of facial wash. A cleanser with salicylic acid or benzoyl peroxide can help keep your pores clean and clear.
Tone
Toners are great for oily and acne-prone skin since they can help calm overactive sebaceous glands. Look for one that contains propolis extract which has effective antibacterial properties.
Moisturize
Contrary to what most would think, oily skin needs a bit of moisturization too, especially after using acne-fighting ingredients that can be drying. Choose a gel texture that is lightweight and oil-free, so it won't clog your pores.
Protect
A water-based, non-shiny, and mattifying sunscreen may be a tall order, but these formulations work especially well for oily skin. Most modern solutions even apply clear and fast absorbing, so it looks and feels like nothing on the face.

NIGHT

Cleanse
Exfoliate
Chemically exfoliating toners are a godsend for many oily individuals. This is because these products contain BHA, which can penetrate deep into the pores to remove dead skin cells and excess sebum, revealing glowy, not oily skin.
Moisturize
Medicate
Over-the-counter acne medications like Lactoferrin + d-Alpha Tocopheryl Acetate + Zinc (Lactezin) use an antibacterial ingredient called Lactoferrin combined with Vitamin E and Zinc to help lessen pimples and give clear skin in as early as 2 weeks.
Lactoferrin + d-Alpha Tocopheryl Acetate + Zinc (Lactezin) is available in all leading drugstores nationwide. You may also purchase online through Lazada and Shopee.
SOURCES:
https://www.popsugar.com/beauty/Best-Skin-Care-Routine-25977852?stream_view=1#photo-47462472
https://www.byrdie.com/daily-skincare-routine
Frequently Asked Questions
Do you have questions? We have answers!
Clinical Studies
Find out more about the science behind Lactezin here.
Testimonials
Know what others say about Lactezin