The Link Between Zinc and Acne
---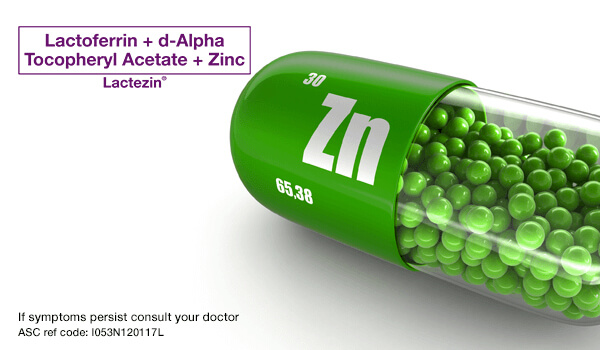 We all know that antioxidants like vitamins C and E and play an important role in keeping the skin healthy, but the mineral zinc is often overlooked despite its many benefits.
What is zinc?
Zinc is a mineral that is naturally present in the body. It is a cofactor of various enzymes involved in cell division and growth. This mineral is required for the normal development of the immune system and helps regulate the activity of cells involved in immune function.
How does zinc help with acne?
While not as well known as vitamins C and E as a skin-boosting antioxidant, zinc is recognized as an important antioxidant that helps keep the skin healthy.
For one, zinc protects the skin from the sun's harmful UV rays, which can damage the skin by causing wrinkles and other signs of skin aging. Zinc oxide is a common ingredient found in sunscreens because it helps screen these UV rays.
Zinc's anti-inflammatory properties are why they are used in many common inflammatory conditions such as acne. Aside from its inflammatory properties, this mineral promotes wound healing and repair of damaged tissues. As an antioxidant, it also helps regulate oil production, which may also help improve skin appearance.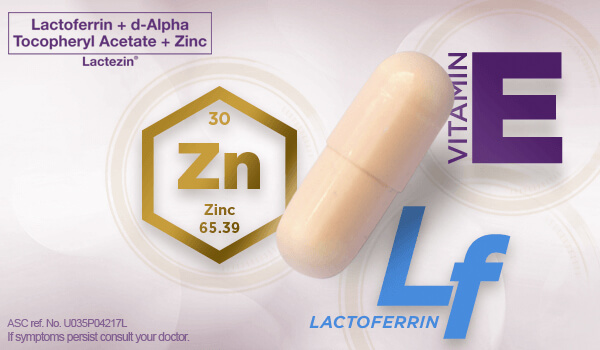 Sources of zinc
Having enough zinc in your diet can have many potential benefits, including faster wound healing and alleviation of acne. The following foods can help ensure you get the right amount of zinc in your diet:
Dairy products

Eggs

Nuts

Red meats (beef, pork, lamb)

Oysters

Whole grains

Legumes or beans
Lactoferrin, Vitamin E, and Zinc in Lactezin
Lactezin is a clinically-tested over-the-counter drug, which uses a natural antibacterial active ingredient Lactoferrin combined with Vitamin E and Zinc to help lessen pimples and give clearer skin with regular use. Learn more about how Lactezin works.
Results are based on clinical studies and may vary depending on the individual. There is no guarantee of specific results. Please see full disclaimer: Disclaimer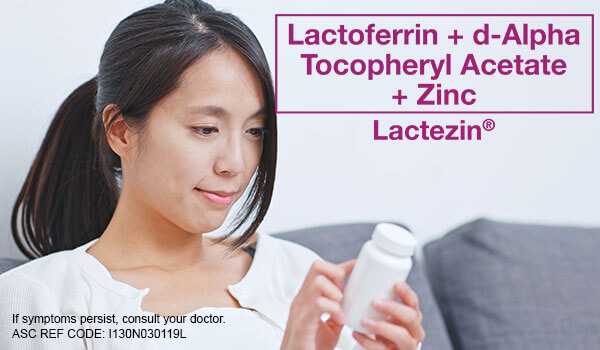 SOURCES:
Frequently Asked Questions
Do you have questions? We have answers!
Clinical Studies
Find out more about the science behind Lactezin here.
Testimonials
Know what others say about Lactezin