Zinc in Skincare: Here's What You Need to Know
---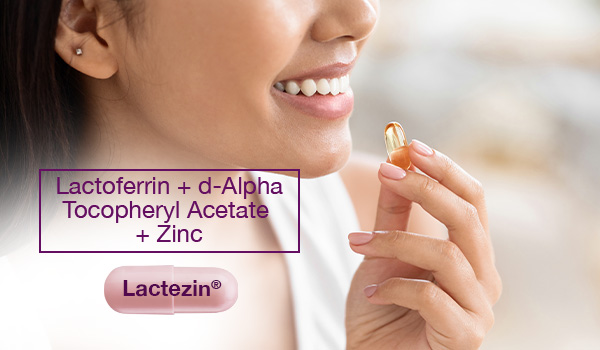 When one mentions zinc, multivitamins, immunity and overall health may come to mind. But did you know that zinc also has amazing skincare benefits and is used in a lot of products you may already have?
From sun protection to acne treatment, let's take a look at the different ways zinc works to help keep the skin healthy.
Zinc: an essential trace mineral
Zinc is a mineral that is naturally present in the body. It is a cofactor of various enzymes involved in cell division and growth. This mineral is required for the normal development of the immune system and helps regulate the activity of cells involved in immune function.
Also classified as an antioxidant, zinc helps fight the damages caused by harmful free radicals. When there are more free radicals than antioxidants in the body, oxidative stress occurs, which may result in mild inflammation and the speeding up of the aging process.
Aside from that, Zinc is a DHT-blocker (dihydrotestosterone, or male sex hormone) that works to reduces the amount of sebum the skin makes.
Because zinc is not stored for long periods of time in your body, daily consumption is important to maintain overall health. Without it or if you're not getting enough of it, it can lead to a variety of conditions like rashes and lesions.
Zinc in skincare
It's also interesting to know that the top layer of our skin contains more zinc than any layer underneath. This is why supplementing zinc and making sure you have enough of it can help support the growth of new, healthy skin cells.
While not as well-known as vitamins C and E as a skin-boosting nutrient, zinc is recognized as an important antioxidant that helps keep the skin healthy.
Here are just some of the ways :
Sun protection
Zinc oxide is the active ingredient in mineral sunscreen (hence the name), working to shield the skin from the sun's UVA and UVB rays. Unlike chemical sunscreen, mineral formulations start to take effect as soon as they're applied to the skin, so there's no need to wait for the product to 'set' for twenty minutes or so.
Because of this shield effect, zinc-based sunscreens used to be chalky, ashy, and thick. But thanks to advances in technology, zinc oxide now adheres better on the skin. This also means today's mineral sunscreens are lighter, more wearable, and more importantly, more effective from an SPF standpoint. There used to be concern over zinc nanoparticles getting toxins into the bloodstream, but research findings reassure that there is no need to worry over such damage.
Mineral sunscreen is also considered the safest option for those with sensitive skin, and also if your skin is in any way sensitized after using chemical effects, switching to mineral can help calm the skin and help you identify what's causing the reaction. The mineral actives are also very gentle, making them good to use around the eye area and on reddened areas.
With the thicker, heavier texture of old zinc oxide sunscreens, it's understandable why those with acne-prone skin tend to avoid sunscreen altogether. But the good news is that these modern formulations are also far less likely to clog pores or aggravate acne.
So regardless of your skin type, consider using mineral sunscreen daily-- yes, even when it's cloudy-- to protect your skin from the damaging effects of the sun's rays. If you will be spending time outdoors, be sure to reapply after every two hours, especially after swimming or sweating.
Acne treatment
While not a pimple-fighting powerhouse like benzoyl peroxide and salicylic acid, zinc has anti-inflammatory and antibacterial properties that help alleviate acne. There is also research suggesting that zinc has the potential to help reduce sebum production, which we know is a factor in the formation of acne.
It has also been suggested that when applied to skin, zinc can slow down the growth of acne bacteria, but experts recommend incorporating zinc into your skincare routine along with other skin-boosting ingredients to address the problem.
But where zinc may show its acne-fighting capabilities is when it is taken orally. Taking zinc orally can help heal wounds, lessen inflammation, and improve inflammatory conditions such as acne. There is also research that suggests that zinc, acting as an enzyme cofactor, assists in collagen synthesis and DNA repair, which can help keep skin looking younger and healthier.
Getting your daily quota of zinc through a healthy and balanced diet is the best way to supplement your skin. Up your intake of zinc rich foods such as almonds, cashews, milk, yogurt, oats, prawns, oysters, beef, chicken and chickpeas. To manage expectations, a zinc-rich diet won't 'cure' acne, but it could play a part in reducing inflammation.
Oral supplementations that contain Zinc like Lactoferrin + d-Alpha Tocopheryl Acetate + Zinc (Lactezin) may help fight pimple-causing bacteria and inflammation. This breakthrough combination helps lessen pimples and give clear skin in as early as 2 weeks with regular use, as well as help prevent pimples from coming back. Read on to earn more about how Lactezin works.
Lactoferrin + d-Alpha Tocopheryl Acetate + Zinc (Lactezin) is available in all leading drugstores nationwide. You may also purchase online through Lazada and Shopee. Try it now to start taking control of acne!
Results are based on clinical studies and may vary depending on the individual. There is no guarantee of specific results. Please see full disclaimer: Disclaimer
SOURCES:
https://www.health.harvard.edu/staying-healthy/the-science-of-sunscreen
https://www.hopkinsmedicine.org/health/wellness-and-prevention/sunscreen-and-your-morning-routine
https://pubmed.ncbi.nlm.nih.gov/23652948/
https://www.ncbi.nlm.nih.gov/pmc/articles/PMC4120804/
https://www.ncbi.nlm.nih.gov/pmc/articles/PMC4429650/
Frequently Asked Questions
Do you have questions? We have answers!
Clinical Studies
Find out more about the science behind Lactezin here.
Testimonials
Know what others say about Lactezin