Finding Makeup for Acne Prone Skin
---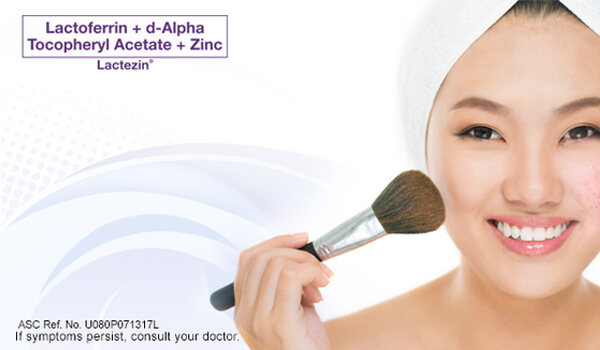 Ironically, the products you use to cover up your acne may actually worsen it. When looking for makeup for acne prone skin, you need to know what to look for—and avoid.
Choosing makeup for acne
When you have acne, your first instinct is to cover it up under layers of concealer and foundation. But with the wrong product or application, makeup can draw more attention to your pimples instead of hiding them. In some cases, it can even leave your acne looking worse when you take it off.
Do you have to stop wearing makeup when you have acne? You don't have to. Makeup is a great confidence-booster and with some smart choices, you can wear makeup without worrying about your acne.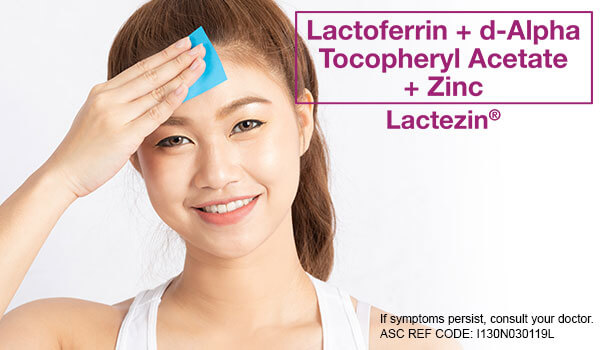 Take note of these tips the next time you shop for makeup: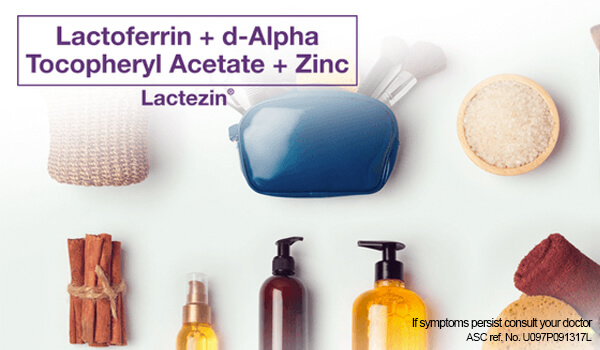 Check product labels.
Some keywords to watch out for include 'oil-free', 'noncomedogenic', and 'nonacnegenic'. Products with these attributes are less likely to trigger breakouts.
Find the right coverage.
Different products can address your concerns. Identify which issue/s you want to tackle before shopping.

Liquid foundations and creams have more coverage but can feel a little heavy. Ideal if you're hiding breakouts and hyperpigmentation.
Loose or pressed powders may not completely cover up acne, but they can reduce oiliness and shine.
Tinted moisturizers are for when you want a lighter coverage and a more even skin tone.

Match your skin tone.
When choosing your makeup base, test the product on your jawline and not the back of your hand. The right color will "disappear" into your skin. If you have oily skin, the oil on your face can cause the makeup to darken, so check again after an hour for changes.
Use color-correcting products.
Color correcting makeup bases and concealers come in different shades, which help conceal specific issues. Green concealers, for example, can help neutralize redness from rosacea, pimples, or acne scars.
More importantly, remember to cleanse your face from makeup every night before going to bed. Sleeping with makeup on can clog your pores and worsen acne.
Lactezin for acne
Of course, you shouldn't have to cover up acne when you can take steps to treat it. A treatment option you can consider is Lactezin. A pimple solution that helps treat pimples and may also prevent them from recurring. Learn more about Lactezin here: How Lactezin Works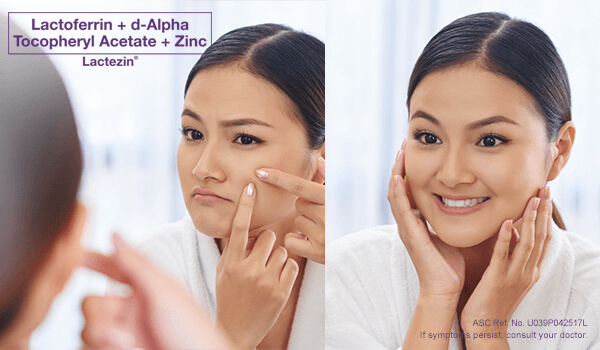 Frequently Asked Questions
Do you have questions? We have answers!
Clinical Studies
Find out more about the science behind Lactezin here.
Testimonials
Know what others say about Lactezin