Oiliness 101: Causes and Remedies
---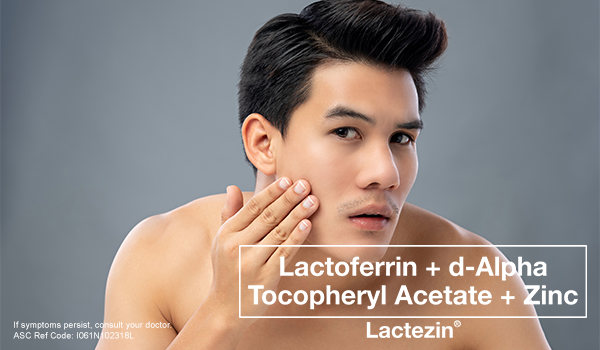 Highlighters are not the only things that give a face that telltale shine. Oily skin is evident in most Filipinos, a common skin issue that pokes on one's confidence and self-esteem. This has become a common, albeit pressing issue to some. Want to know how to treat your skin better? Read on to find out what causes oiliness, and how to help manage it.
What Causes Oiliness
Oiliness is mainly due to the overproduction of sebum in the skin. But what exactly triggers it? Here are some of the most common causes of oiliness:
Diet: A diet high in sugar increases sebum production in the skin.
Genetics: Genetics often dictate the skin type a person will have, and people with genetically oily skin often require more stringent measures of healing.
Age: The body produces more sebum during puberty, and is often the start of oiliness in most people. However, oiliness is not exclusive to puberty–one is still prone to oily skin regardless of age.
Environment: External factors like pollution and humidity can cause sweat, and in turn become a cause of oiliness.
Cosmetics: Using oil-based products can aggravate the skin's oil production.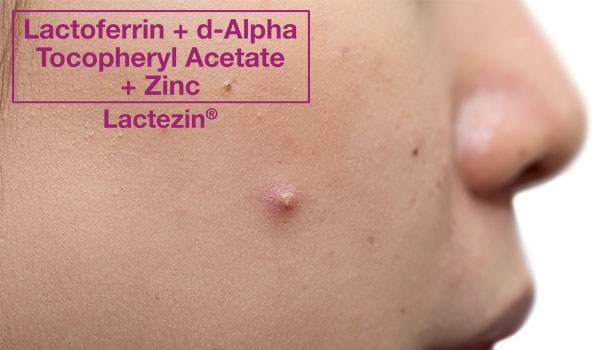 How to Manage Oiliness
Oily skin in itself may not be a problem, but the skin's overproduction of sebum can lead to clogged pores and acne. Here are some ways to help treat oily skin and prevent breakouts from happening.
Find the Right Cleanser: Regularly washing the face removes excess oil from the skin, and also prevents the skin from being clogged. Look for ingredients like salicylic acid or glycolic acid as these can help manage oil production. Be sure to test products on a small patch of skin for allergic reactions before using them on your face.
Remember the Moisturizer: People with oily skin often skip using moisturizers on the assumption that they can only aggravate the skin's condition. The key, however, is finding the moisturizer that suits your skin type. People with oily skin should go for lightweight lotions or serums that contain hyaluronic acid or glycerin.
Consult a Professional: It is best to get a diagnosis from a certified dermatologist to address skin oiliness. Medical professionals would know what treatment is best suited to an individual based on their medical history and nutritional needs.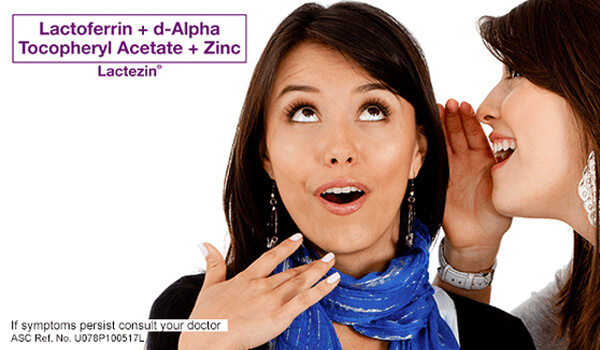 For treatment that addresses oiliness from within, why not try Lactezin? Lactezin contains a formulation of 3 ingredients that help treat acne with regular intake.
Lactoferrin + d-Alpha Tocopheryl Acetate + Zinc is the generic name of Lactezin. If symptoms persist, consult your doctor.
Learn more about Lactezin.
SOURCES:
https://www.dermadoctor.com/blog/5-common-causes-for-oily-skin/
https://www.medicalnewstoday.com/articles/321090.php
https://www.dermadoctor.com/blog/oily-skin/
http://hudabeauty.com/2018/03/09/if-you-have-oily-skin-this-is-your-savior/
https://www.stylecraze.com/articles/amazing-benefits-of-glycerin-for-oily-skin/#gref
https://digitalcommons.pcom.edu/cgi/viewcontent.cgi?article=1194&context=pa_systematic_reviews
https://www.ncbi.nlm.nih.gov/pmc/articles/PMC4025519/
https://www.ncbi.nlm.nih.gov/pmc/articles/PMC3997206/
https://www.ncbi.nlm.nih.gov/pmc/articles/PMC3970829/
Frequently Asked Questions
Do you have questions? We have answers!
Clinical Studies
Find out more about the science behind Lactezin here.
Testimonials
Know what others say about Lactezin